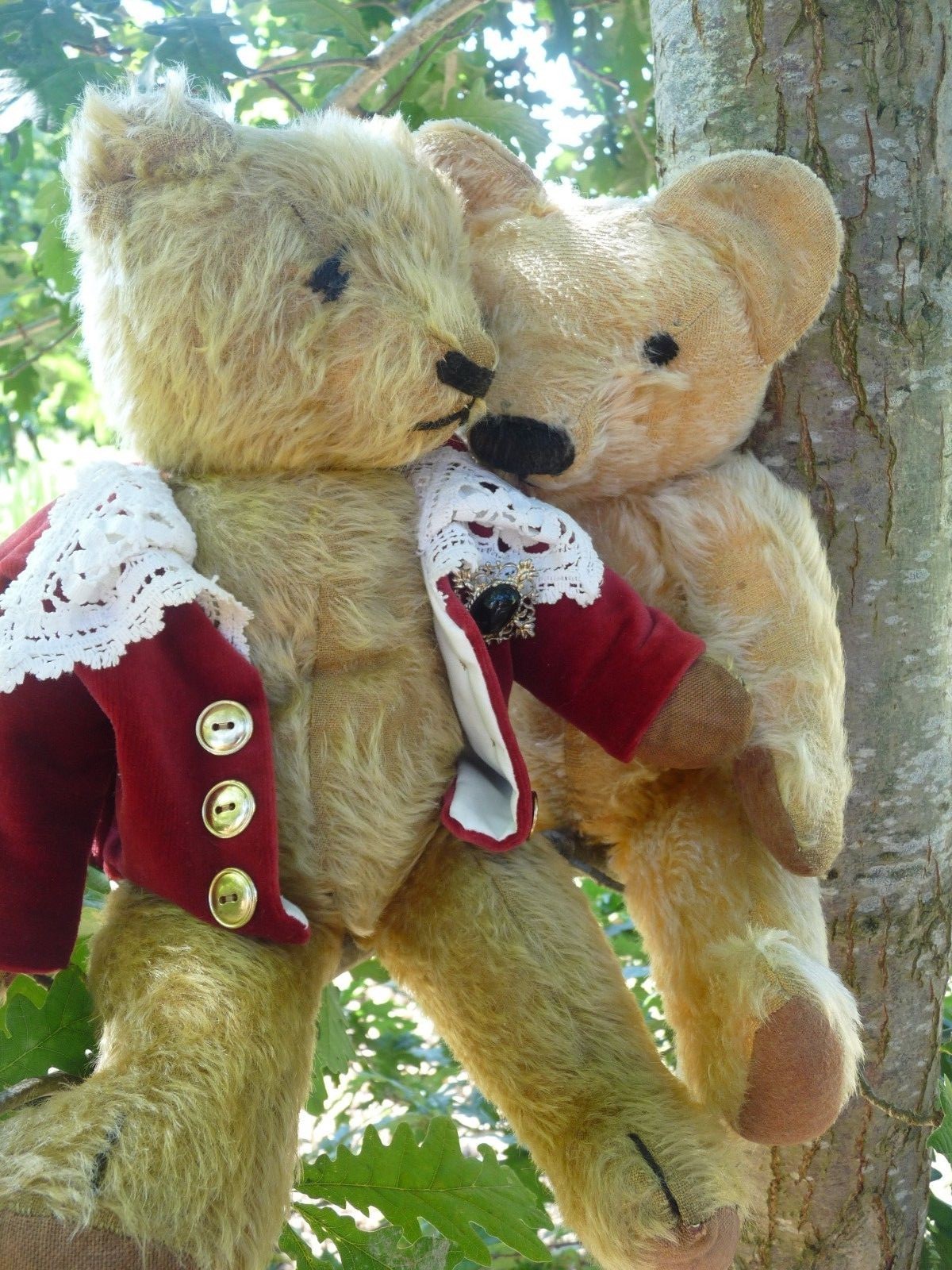 Click here to see similar items, and to buy from eBay.
Oh, look at these two cheeky chaps! They had to do a bit of schooling first thing, then were allowed out to climb trees….
Here we have Blind Bill and Mr Papillon (so called because of his butterfly ears…), both are early Chad Valley bears although they have long since lost any labels or buttons. Sadly they have also both lost their original glass eyes, but the mummy repairs they sport do really suit them (glass eyes are available cheaply if you should disagree and want to restore their sight)
Bill comes sporting his lovely Little Lord Fauntleroy flouncy jacket with brooch, it's a vintage outfit and worth something in it's own right. He has a fair bit of mohair left and has been surface cleaned recently. He has more repairs to his left paw pad area, but I've left it as it sort of matches his sewn eyes and is part of his history. He's 15″ tall.
Mr P has a few stitches too, to his right leg, and has a slightly open front seam near his legs. He has quite a lot of thinning and balding in places but is still a truly glorious bear. He's also 15″ tall.
Please closely examine ALL the pics as they form a very large part of the overall description. Any props used are borrowed and not for sale!
From a pet and smoke free home with no children, they wish to find a new home together.
FREE UK postage. For anywhere else, please ask me to quote for shipping before buying, thank you.